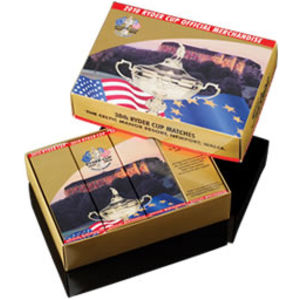 Logo Dozen Packs!
Create your own design and enhance your image with custom packaging and is able to accommodate (but does not include) twelve golf balls.
Top, bottom and sleeves, with or without a window.
Price includes card outer box and also the inner three ball sleeves.
Free Set-up.
Lead Time : 3-4 Weeks.
*Only available when ordering Titleist logo golf balls.
*Price does not include the golf balls.
*Not available Plain Stock.
8201 Titleist Litho UK Dozen Box BPUK(xxxxx)dz
FROM

£5.36
Loading...
Loading...