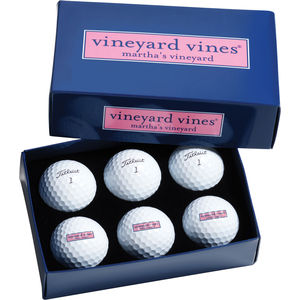 Titleist 1/2 Dozen Foam Box
Features template of vivid solid colours on the box which showcases six custom golf balls in black foam and is able to accommodate (but does not include) six Titleist golf balls.
Your logo can be placed on the cover and side panels.
Also available in any of the dozen templates.
*Only available when ordering Titleist logo golf balls.
*Price does not include the golf balls.
*Not available Plain Stock.
8229 Titleist 1/2 Dozen Foam Box BPUS(xxxxxx)/6F
FROM

£4.46
Loading...
Loading...