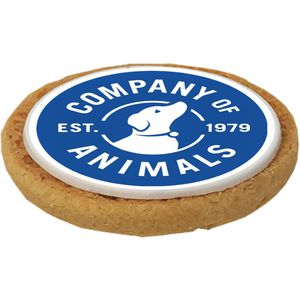 Delicious high quality shortbread biscuits with a full colour edible print. UK wide delivery from just 50 Biscuits up to tens of thousands to multiple UK locations. Standard shapes are Round. Square, Rectangular. Sizes are Small (5cm) / Medium (8cm x 4cm) / Large (8cm).
Price shown are based on 5cm round.
Biscuits are individually sealed with a life of 2 months.
ENV013 Shortbread with Edible Logo
FROM

£0.92
Loading...
Loading...