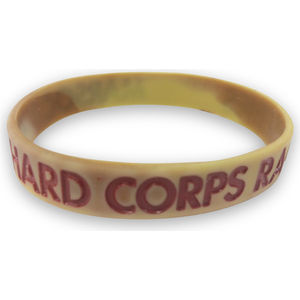 Our Multi Coloured Wristbands are available in a mix of four colours and are debossed/sunken in with a Spot Colour Infill. They are available in either Adult, Youth or Child size with full circle branding. We offer a wide range of Silicon Wristbands including Printed, Embossed, Colour In-filled, Glow in the Dark, and Single Coloured to mention a few!
Material: Eco-Friendly Silicon.
Size: Choice of Adult (202 x 12 x 2mm), Youth (190 x 12 x 2mm) or Child (180 x 12 x 2mm).
Print Area: Dependant on Wristband size Chosen.
USW44 Multi Colour Wristband - Debossed Colour Fill In
FROM

£0.28
Loading...
Loading...